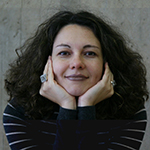 Hello,
My name is Sana and I'm a freelance Graphic and Website Designer from sunny San Diego, California. I love transforming ideas into creative and effective realities. Through my creative approach to projects, I help my clients and their brands to meet their full potential. I continually challenge myself to deliver the simplest, most effective, efficient and creative solutions. I always keep myself informed with the new trends and technologies in the web industry. And that helps me to improve my skills constantly as well as applying the latest knowledge into every design I create.
I take pride in every work I do, no matter how big or small the task is. I am artistic person and I'm passionate about my designs and I know how to balance my dedication to achieve my clients' targets and even exceed the expectations if possible. Every design I create is unique and have it's own style and even personality.
By working with me, you'll trust the professional, but you get much more than a job well done. Working with me means you get a committed designing service.
Outside of work I'm interested in fashion, photography, jewelry design and sew a little in spare time.
Can I help you with your next project?